Community Policing
Zebulon Night Out
Take part in a free community event hosted by the Zebulon Police and Fire Departments This event supports building a great relationship between the Town and the Zebulon community. Enjoy an evening of fun, free food and the opportunity to meet and talk with town employees and elected officials. This event is held the second Tuesday evening of October every year. We hope to see you there!
Coffee with a Cop
The mission of Coffee with a Cop is to break down the barriers between police officers and the citizens they serve. Coffee with a Cop brings police officers and the community members they serve together–over coffee–to discuss issues and learn more about each other. If you are a business owner and would like to host our next Coffee with a Cop event please contact Ofc. E. Anderson at (919) 823-1818 or by email: eanderson@townofzebulon.org.
Shop with a Cop
Shop with a Cop provides a fun filled morning for a number of children in need throughout the Zebulon area while creating positive relationships with law enforcement. This unique December shopping experience assists children and can deter them from choosing a life of crime or violence. The participating children are identified by schools, churches, youth organizations, and social services agencies. Our agency does accept monetary donations throughout the year for this cause. If you feel led to donated please write a check issued to Zebulon Police Department and in the memo line list: Shop with a Cop. If you are interested in submitting a child for the upcoming Christmas season, please contact Eric Anderson at (919) 823-1818 or by email: eanderson@townofzebulon.org.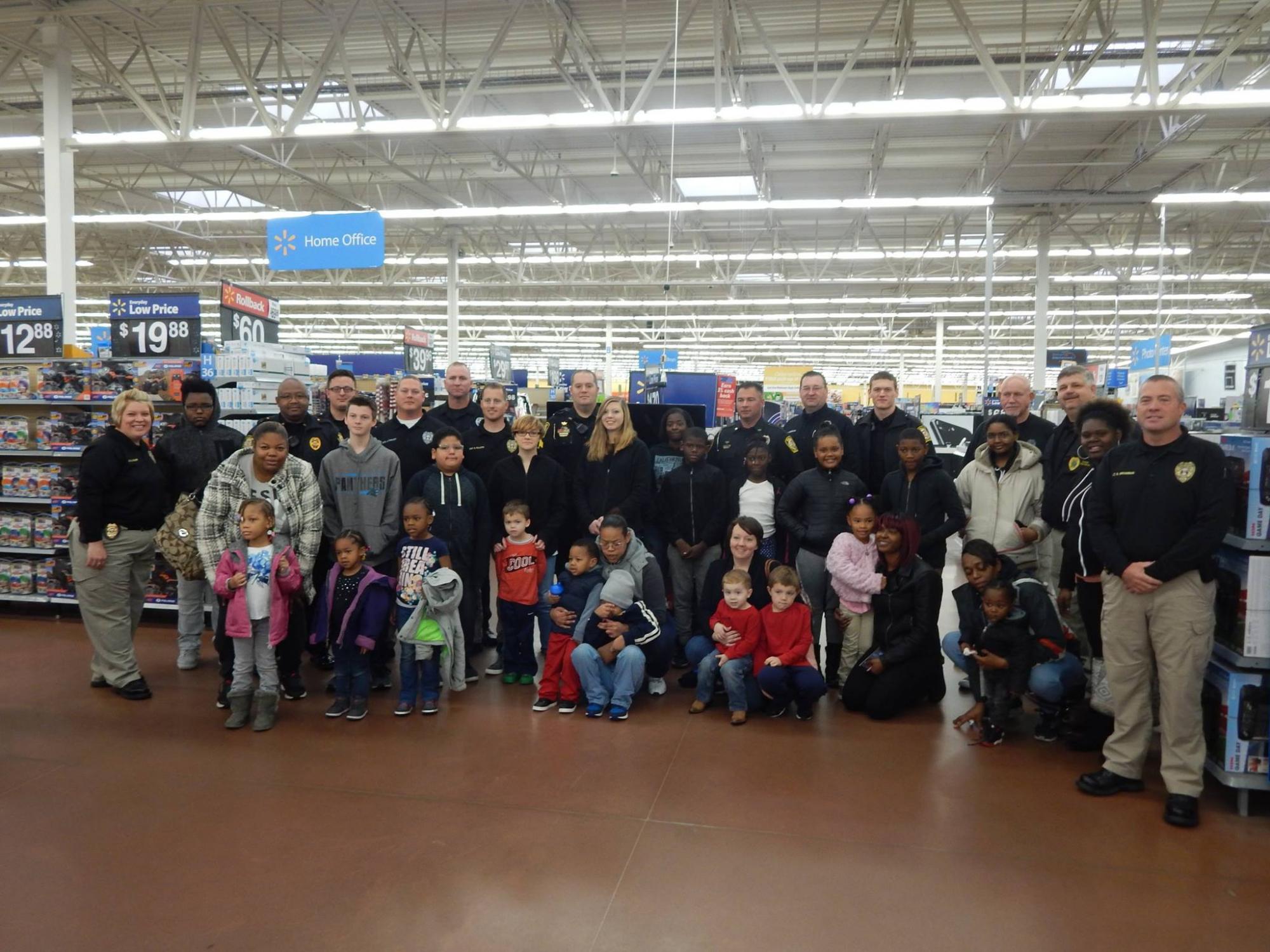 North Carolina Special Olympics Torch Run
The North Carolina Law Enforcement Torch Run® for Special Olympics unites officers from law enforcement agencies and corrections departments across the state in an effort to raise funds and awareness for Special Olympics North Carolina. The Torch Run efforts to raise funds include: collecting corporate sponsorships, T-shirt and hat donations and hosting unique fundraising events such as building sits, polar plunges and glow runs.
Each summer, law enforcement officials carry the Flame of Hope across the state in the Torch Run Final Leg, culminating in the lighting of the cauldron to officially open the Special Olympics North Carolina Summer Games in Raleigh. The 2,000-mile, month-long Torch Run Relay involves more than 2,500 law enforcement officers and personnel representing more than 200 law enforcement agencies across North Carolina.