Board of Commissioners
The Board of Commissioners is comprised of six members, the Mayor and five Commissioners. Their responsibility is to set policy and ordinances that are then carried out by the Town Manager and staff. The Mayor and Commissioners are elected to four year staggered terms in a general nonpartisan election.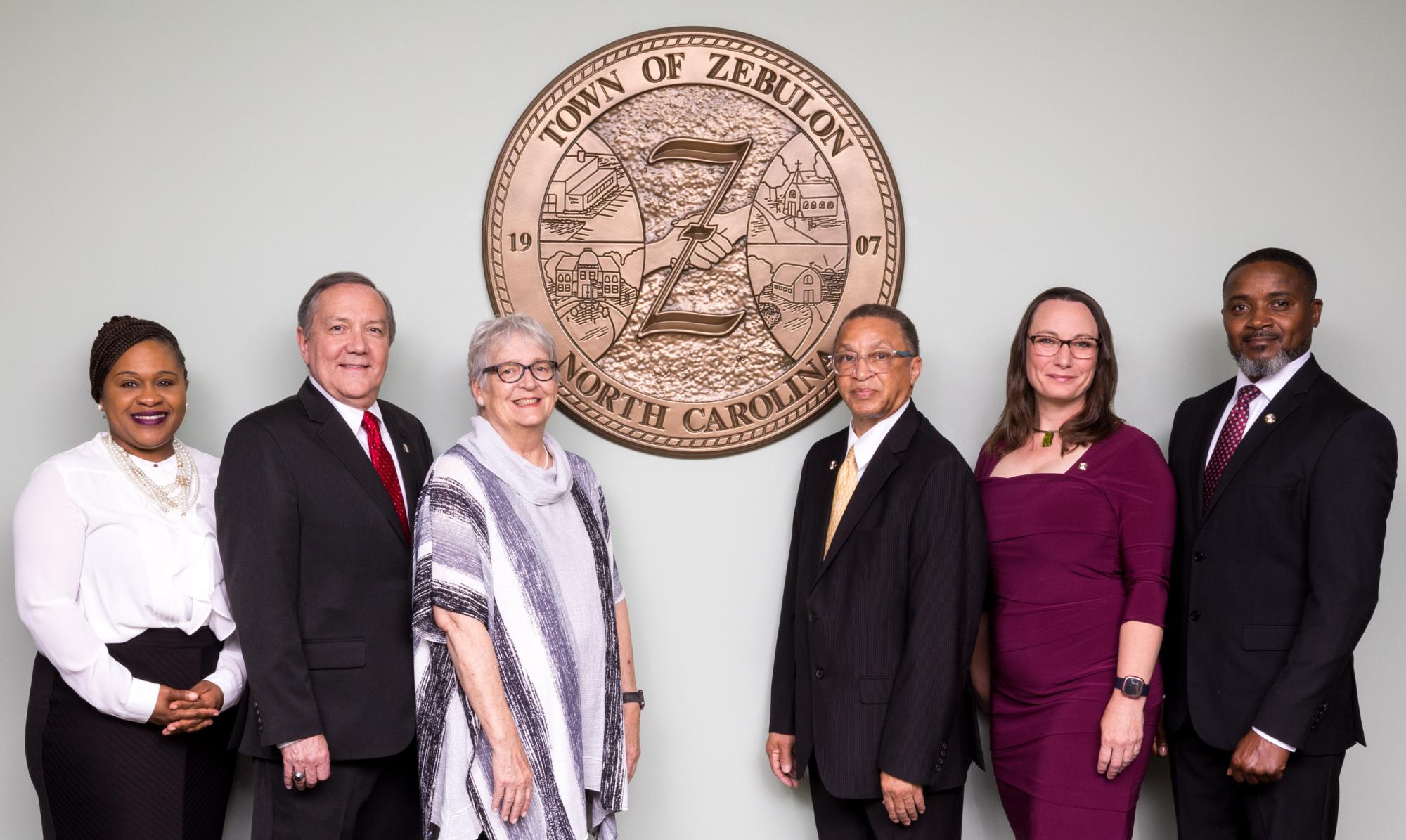 Our Board from left to right: Commissioner Jessica Harrison,
Commissioner Larry Loucks, Commissioner Beverly Clark, Mayor Glenn York,
Commissioner Shannon Baxter, and Mayor Pro Tem Quentin Miles.